QUINTESSENTIALS
Pass-Tufted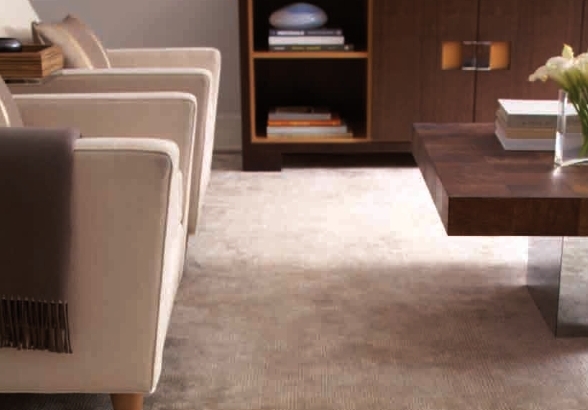 Quintessentials-Tai Ping's exceptional textures collection is one of the most sumptuous and sensible carpet options available for wall-to-wall carpets in the upscale category. Versatile, expeditious, and luxurious, Tai Ping's pass-tufted carpet is increasingly specified by designers for their most prestigious high-end projects.
Pass-tufted carpet is a machine-made artisanal product with the custom features and impressive look and feel of a handmade rug. Made precisely to the specifications and dimensions of each project and often finished meticulously by hand, a pass tufted carpet fits a room like a couture glove.
One of the great advantage of pass-tufted carpet is its ability to fit a space-any space-perfectly, In fact, the mechanized process that creates the carpet is so precise that it is often selected specifically for its exactitude; pass-tufting is the ideal way to cover an irregularly-shaped room with a seamless, wall-to-wall installation. Area rugs can also be pass-tufted with beautiful results.
All pass-tufted carpets are created to custom dimensions and colors chosen from an extensive and sophisticated palette.